Reading Time:
< 1
minute
Milk and sugar. Cookies and cream. Beer and cake. Okay, that last combo doesn't exactly slip off the tongue, but one taste of our latest recipe – Butter Vanilla Cake made with Beau's London Fog Beer – will have you appreciating this very particular mix.
First things first, if you haven't heard about our recent collaboration with Beau's Brewery, let us be the first to tell you. We worked with the Ontario-based micro-brewery to create a deliciously frothy golden ale that includes our very own Organic Cream of Earl Grey tea. Never before have two flavours complimented each other quite so well.
Beer is a common ingredient in dense soda bread, but it's surprisingly perfect in this light and airy vanilla cake. Rich and buttery, like the best pound cake, the bubbles from the beer give it a light texture and moist crumb. The added hint of citrusy bergamot from our Organic Cream of Early Grey tea is simply the semi-frosted icing on top.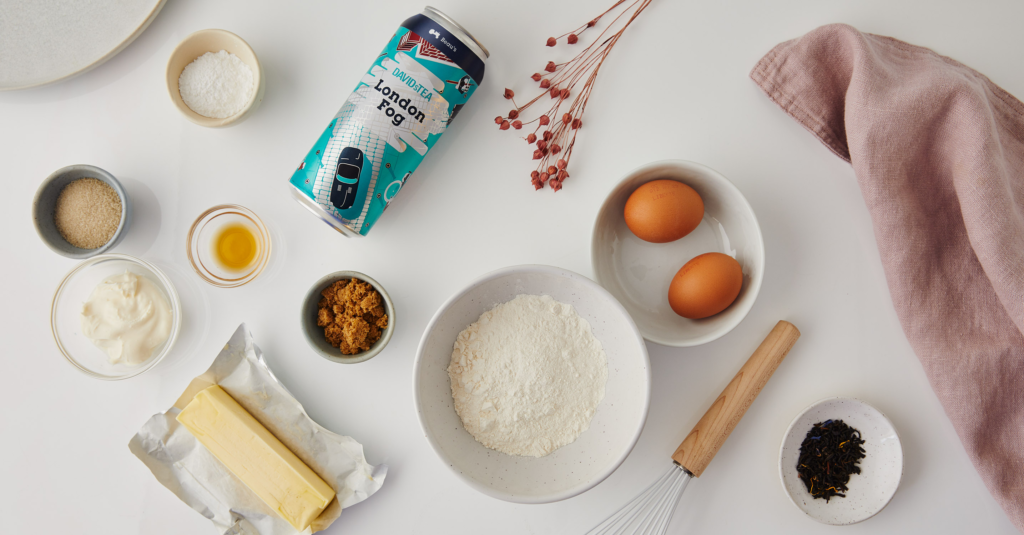 Makes: One 9" or 11" cake
Prep Time: 15 min
Baking Time: 60 min
Beaus Cake
Print recipe
Ingredients
6 Perfect Spoons Organic Cream of Earl Grey tea
1 cup Beau's London Fog Beer, room temperature
1 cup butter
1 cup of cane sugar
½ cup brown sugar
2 eggs
½ cup crème fraiche
1 tsp vanilla
2 ¾ cups flour
2 ½ tsp baking soda
¼ tsp salt
Frosting
3 cups icing sugar
1 cup butter, room temperature
2 tbsp steeped Organic Cream of Earl Grey tea
Directions
Step 1
Preheat oven to 350° F
Step 2
Steep 6 Perfect Spoons of Organic Cream of Earl Grey in 1 cup of 95° C/200° F water for 5 mins. Strain into a measuring cup.
Step 3
Line the bottom of a cake pan with parchment paper.
Step 4
In a medium bowl mix flour, baking soda and salt, reserve.
Step 5
In a small pot melt butter. Remove from heat and slowly pour the room temperature beer into the butter and whisk in sugar.
Step 6
In a large bowl mix eggs, cream and 2 tbsp of steeped tea until combined.
Step 7
Add the beer mixture and mix until combined.
Step 8
Fold in dry ingredients until they are fully incorporated.
Step 9
Pour cake batter into the prepared cake pan.
Step 10
Bake in the oven for 60 mins or until cake tester comes out clean.
The Frosting
Step 11
In a bowl beat butter, sugar and 2 tbsp of steeped tea until light and fluffy (almost double in volume).
Step 12
Remove cake from oven and let cool completely.
Step 13
Once cool, add the frosting! We're partial to the semi-frosted look for this cake.
Step 14
Enjoy with a sip of Beau's!
Featured Tea