Reading Time:
2
minutes
Your lesson plan is perfect. Your students are seated. And your mug is full. Class is now in session.
Whether you're teaching tykes, teens or university students, we've got what you need to get through any school day. Because you can't spell teacher without tea!
The Classroom
There's no question that teaching is a high-energy profession. Fortunately, we've got just the thing to keep class fun and moving! Decorate your desk with your favourite Nordic Mug and rev up with our Energizing Teas. It's a combo that's guaranteed to keep you alert, refreshed and ready for anything
The Teacher's Lounge
Want to be the hero of the teacher's lounge? Show up with our new tea sachets! Fit for any mug, these 100% oxo-biodegradable sachets feature full-leaf loose tea, so you can be sure they'll steep a quality cup. And with 20 different options, there's something for everyone.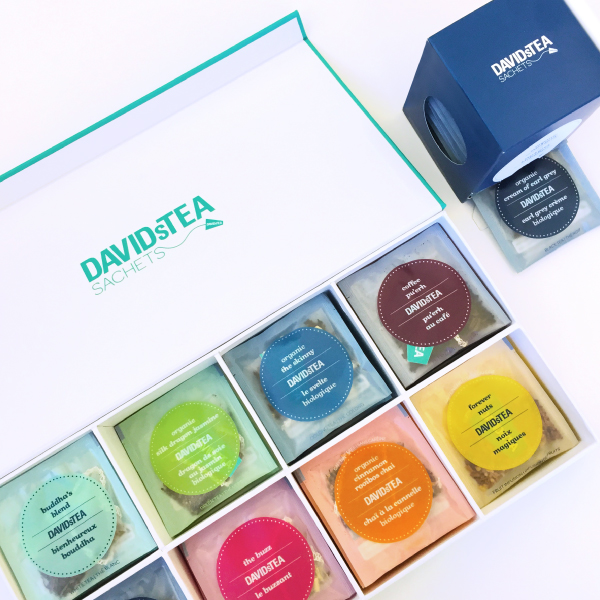 The Extracurricular
Class might be done for the day, but after-school clubs are just getting started. Whether you're perfecting a performance or training for tomorrow's match up, you're going to need a little extra help. Quick, convenient and easy to use, the Matcha Maker and Matcha Single Serves are the perfect pair for any extra-curricular. Just add hot water and shake!

The Field Trip
Spending the afternoon at a museum? A morning at the box factory? Wherever you're headed, you're going to want tea. Before jumping on the bus, steep a cup in your Carry Travel Mug. You'll never worry about your tea getting cold, as the signature design will keep your tea hot for hours! And don't forget to pack a few extra Mini Tins, just in case.
And don't forget, September 19 + 20, 2015 is Tea for Teachers day!