Reading Time:
< 1
minute
Ready to heat things up? Infused with our spicy, fudge-filled Chocolate Chili Chai tea, this delicious twist on the classic Mexican hot chocolate is the perfect way to warm up on a chilly fall day. One sip and you'll be feelin' hot hot hot!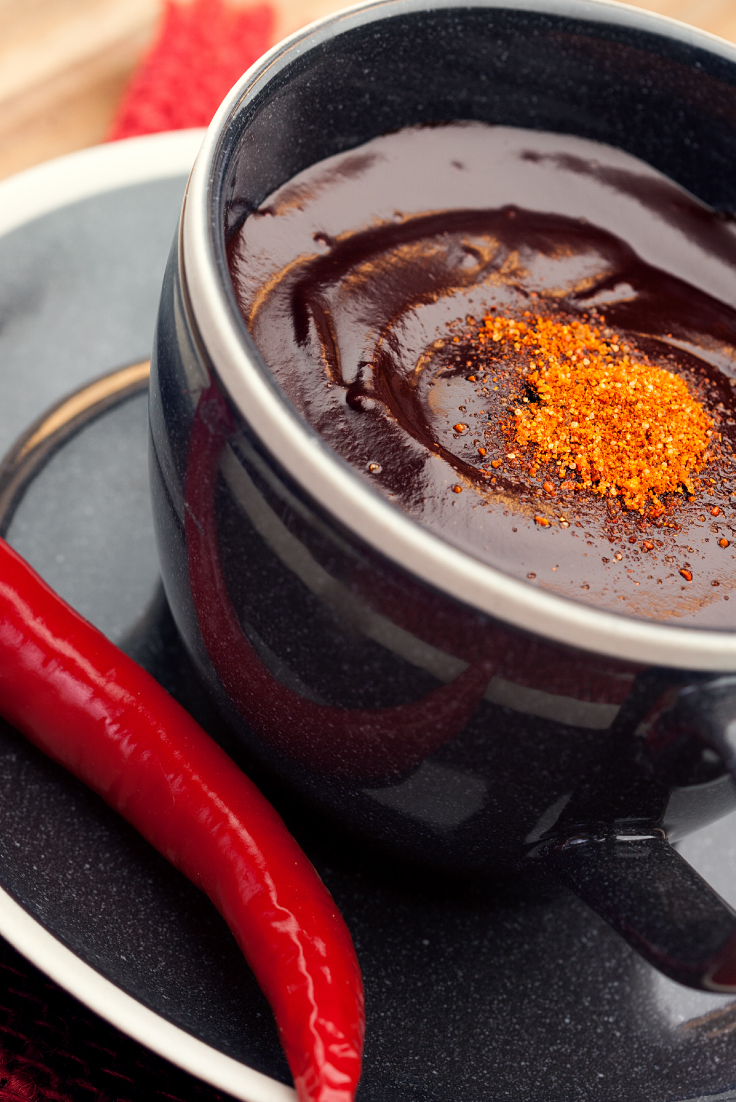 Mexican Hot Chocolate Chili Chai
Print recipe
Ingredients
3 cups milk or non-dairy alternative
2 Perfect Spoonfuls of our Chocolate Chili Chai tea
1 cinnamon stick
5 oz semi-sweet chocolate, finely chopped
2 tbsp agave syrup (or to taste)
½ tsp vanilla extract
¼ tsp ground chili of your choice (we like cayenne or chile de arbol)
pinch of salt
whipped cream
Directions
Step 1
Bring milk and cinnamon to a slow simmer over medium-low heat, whisking occasionally for about 8 minutes.
Step 2
Add tea in a David's Tea Filter and simmer for an additional 5 minutes. Remove tea bag and cinnamon stick. Then whisk in chocolate, agave, vanilla, chili and salt until very smooth and fragrant.
Step 3
Divide among four 12 oz mugs and top with whipped cream and a very light dusting of chili powder.
Featured Tea