Reading Time:
3
minutes
If you really want to live life in the cozy lane, you might want to think about getting in on the hygge action. Pronounced hue-guh, this popular Danish concept is all about comfort and conviviality. We're talking candles, blankets, good company and laughing so hard your belly hurts.
You know what else is quintessentially hygge? Sipping on the perfect cup of tea. We're always looking for new ways to get cozy with our favourite winter warmer. And we think you're gonna love what we came up with. Here are our top 5 ways to hygge with tea this season.
Create your own reading nook
Ever dreamed of having a cozy reading nook where you could just snuggle up with a book and a hot cup of tea? Creating your own little space is easier than you think – all you need are these hygge essentials:
Christmas lights or candles to set the mood
Pillows and a warm blanket
Comfy loungewear (think fuzzy socks, sweatpants and your fave wool sweater)
A good book
An extra frothy latte made with one of our decadent winter teas
Indulge in some afternoon comfort
Think about what comfort means to you. It could be that moment you slip on a pair of socks still warm from the dryer. Or maybe it's digging into a big ol' slice of Grandma's lasagna.
Our quickest way to get comfy is a mugful of our famous Matcha Hot Chocolate — with a side of buttery tea-infused shortbread cookies, of course. Rich, sweet and oh so satisfying, these are two belly-warming treats you'll want to curl up with all afternoon.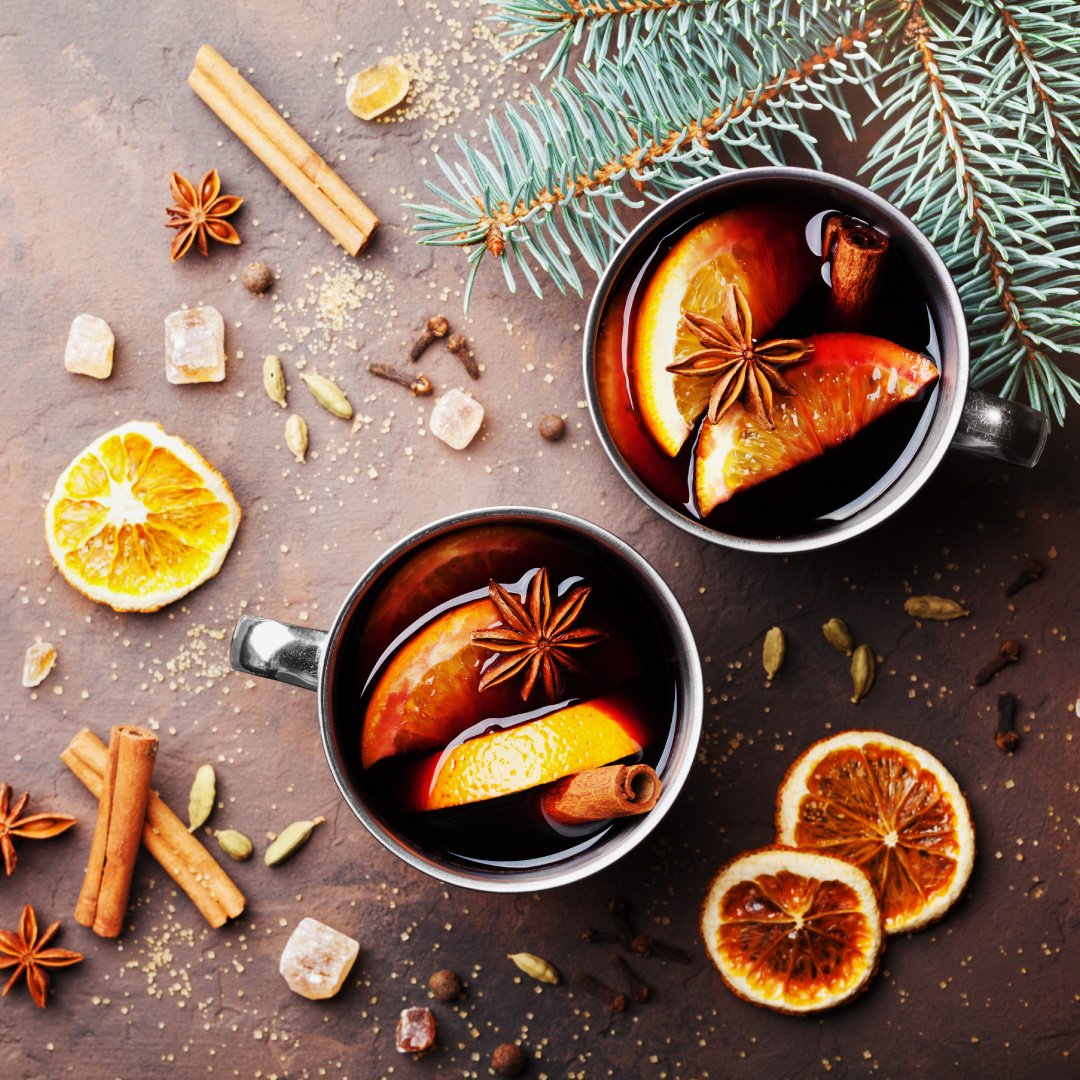 Make your home smell like the holidays with spiced Glögg
What do freshly cut pine, cranberry candles and straight-from-the-oven gingerbread cookies have in common? They never fail to make your home smell like the holidays. But if you're looking to really get hygge with it, break out your pot and brew up some Scandinavian glögg.  Made with aromatic spices, citrus, red wine and our fruity Sleigh Ride tea, this crowdpleasing mulled wine is like Christmas in a pot. Did we mention it tastes amazing, too? Trust us – this fragrant cocktail spreads cheer like no other.
Winter baking with your besties
Hygge is all about warm gatherings and spending time with your favourite people. So why not plan a baking weekend with the bestie? Whip up some cakes, cookies, cupcakes – whatever your sweet tooth desires. Then unleash your inner pastry chef and deck out your treats with this natural tea-infused icing for a festive pop of colour. The best part? You get to eat your decadent creations afterwards.
Get in on the DIY décor & tea crafts
Get crafty this holiday with these fun do-it-yourself tea tips and tricks. Whether you're looking to deck the halls with a tea sachet wreath or pamper your mom with a homemade matcha scrub, we've got tons of festive DIY décor and tea craft ideas guaranteed to spread the joy.
What's your favourite way to hygge with tea?